Friday, June 30, 2017 / by Melanie Lanteigne
Hooorayy Canada Day falls on a Saturday this year! And I am sure over the last couples of days you've been asked if you have any exciting plans for the long weekend.. If your answer was "No" well, now you do! Here is a list of the events & activities happening around the Capital City for Canada's Big 150th Birthday.
Family Fun Activities during the day:
Of Course, the Legislature will have a full day of Activities starting with an early morning pancake breakfast at 7:00 am. Other activities at the Leg include:


Family Fun Zone


Leg Open House – take a tour of the Legislature


Live Performances


Indigenous Showcase


Food Trucks (!)


Photo Cred: Edmonton Sun
Similar to the Legislature City Hall will also be hosting a full day of fun for the Family including:


Beach Party


Photo Booth


BBQ


Live Music & Performances


For More Info Click Here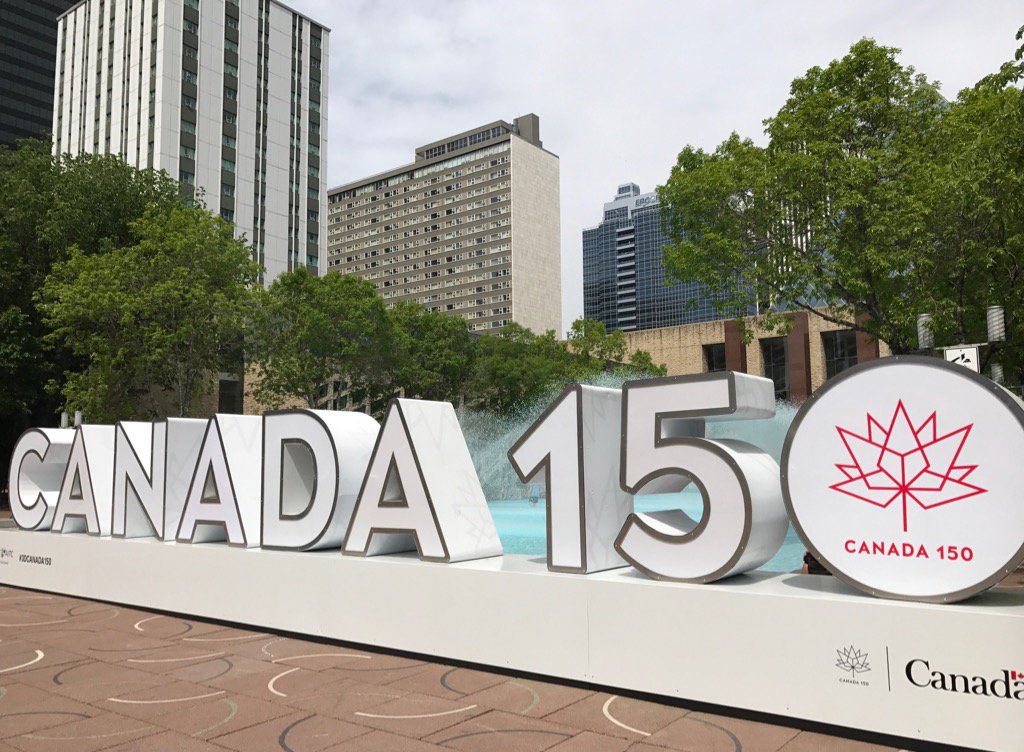 Photo Cred: Twitter Maryanne W (@uptown_one)
Muttart Conservatory will have live music, crafts and face painting 10:00-3:00
"Oh Canada! "Get Closer" as we celebrate Canada's 150th birthday and also the Zoo's and Lucy's birthdays as well! At the big birthday bash, take part in our scavenger hunt, learn to paint like Lucy, enjoy live music and learn about all of our Canadian animal friends! Don't forget to sing Happy Birthday to Lucy and enjoy a mini cupcake! "
Photo Cred: Edmonton Sun
Mill Woods Park (66th St & 23rd Ave) will have hay rides, petting zoo, Carnival and Live Performances.
Photo Cred: CBC.ca
And the Finale to the entire day is of course, the FIREWORKS!


Alberta Legislature Grounds (Capital Plaza – north plaza)


Victoria Park (River Valley Road)


Government House Park (Groat Road and River Valley Road)


Ezio Faraone Park


RE/MAX Field – Those attending the Edmonton Prospects vs the Weyburn Beavers game on July 1 are welcome to remain in their seats at the RE/MAX Field to watch the fireworks


Viewing areas accessible on foot only (closed to vehicles):




River Valley Road


Walterdale Hill Road and Queen Elizabeth Park Road


109 Street (between Saskatchewan Drive and the High Level Bridge)